I'm apparently a wimp.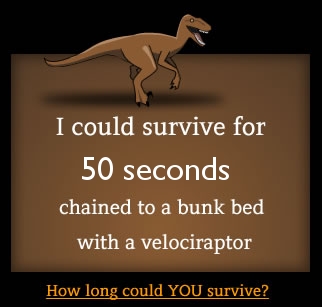 Created by Oatmeal
First seen at Borepatch's place,
who lasted 20 seconds longer than me
.
But the questions don't ask how many handguns you have in your pockets at any given time, and I think I would have done better if that particular information was taken into account...